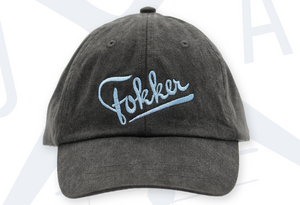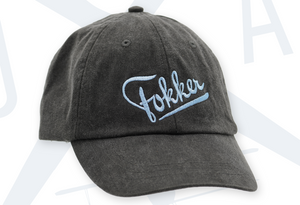 FOKKER LOGO HAT
This 6 Panel, Low profile Pigment Dyed Cap is made of 100% cotton Twill and features the classic FOKKER logo. 
FOKKER AIRCRAFT: 

Anthony Fokker was the founder of Fokker, a Dutch aircraft company. The company began operations in 1912 in Schwerin, Germany, then moved to the Netherlands in 1919 under various names.

It dominated the civil aviation market throughout its most productive years, the 1920s and 1930s. Fokker filed for bankruptcy in 1996, and its assets were sold to competitors.